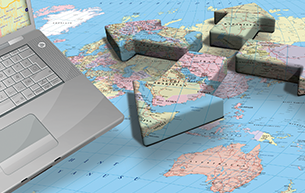 Geographical Database
Iki Nokta has a geospatial data that is up-to-date, wide-ranging and contains high-quality information in it.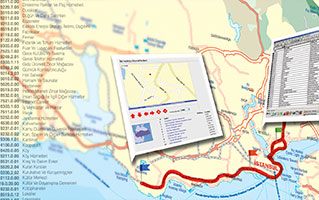 Web Map Service
Digital map bases and data from companies are mapped and displayed in geographic format from the company's website.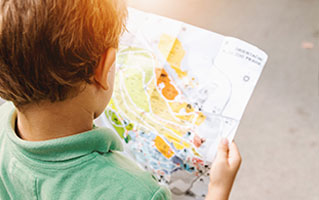 Printed Products
The first point that comes to mind when you say "map" for 38 years, offers two maps with different characteristics to public and private sector.
ABOUT
WHO ARE WE?
Iki Nokta is a very first of private mapping company established in 1985. Since the day when Iki Nokta is established, provides services to public institutions, private companies, and international organizations.
MISSION

Provide the location-based services to increase the productivity of corporations, to make easier an individual's life.
VISION

To be a leader in sectoral companies with both having a database which is elegant, up-to-date and standardized internationally and also including a wide range of products and services.
LEARN MORE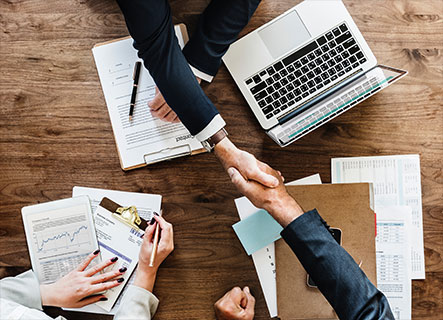 CURRENT AND GENEROUS LOCATION INFORMATION
We offer you electronic services and products built on a robust, global and digital infrastructure. Iki Nokta provides the necessary information for the provinces, counties, and companies; "unique", "standard" and "global", "measurable, comparable" and "sustainable" identity.
Iki Nokta provides up-to-date and accurate data by conducting field studies within the scope of special projects.
Geocode, which can be defined as coordinates of address data, by converting your addresses to coordinates...
Planning the route between the selected points in accordance with the specified criteria in the most appropriate way...
TAS, Turkey Address Standardization, standardization of complex and non-standard address data...

In the field of geographic information systems, Iki nokta provides consultancy services specifically for customer needs...

Iki Nokta's 360-degree panoramic imaging technology opens the doors of your business to your audience in a virtual environment...
SEE ALL
IKI NOKTA
PROVIDED MAPPING SERVICES
38 YEARS OF EXPERIENCE
First private map company in Turkey
2.5 million of POI
Constantly updated poi categories
Wide Range
Digital and printed products in the map business
Expert Staff
Expert staff from mapping industry
IN THE DATABASE OF IKI NOKTA